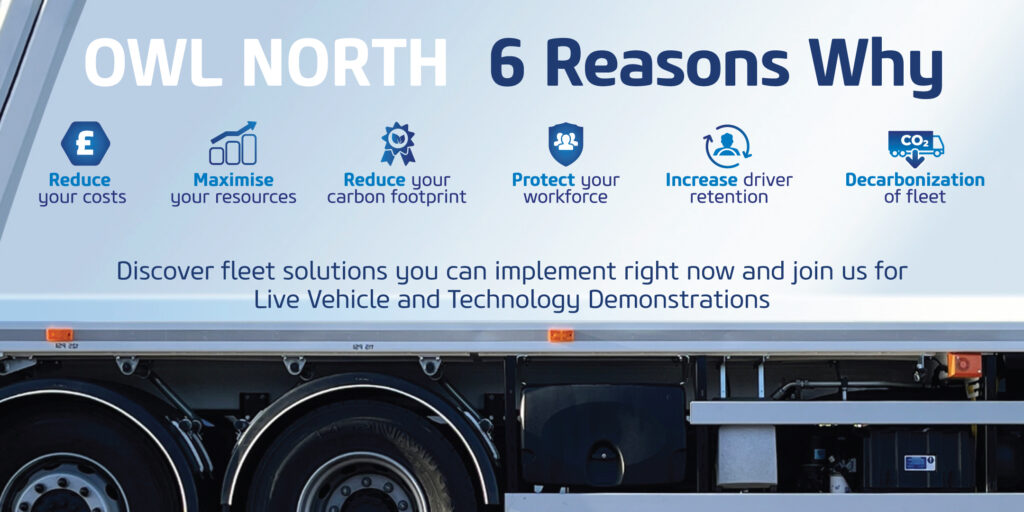 Programme
Wednesday 15 November
WCRAQ Annual North Round Table Debate

Presented by: Westminster Commission for Road Air Quality
Media Partner: Fleet Vision International magazine
Location: Majestic Hotel and Spa, Harrogate
October 24th, 14:30 – 16:30

Promoting decarbonisation and sustainability in Northern England

Discover how to transition to greener transport solutions.
Find out about air quality initiatives.
Learn how to become an air quality champion in your region and nationally.
Discover how the Westminster Commission can help your authority help reach net zero cost-effectively.

14:30: Coffee, tea and networking

15:00: Westminster Commission for Road Air Quality – Emissions Reduction workshop

15:00 – 15:05: Welcome and protocol – Ann-Marie Knegt, Creative Director Visie Communications/ Editor Fleet Vision International

15:05 – 15:20: WCRAQ update, Jason Airey/Sally Cumner, WCRAQ Executive Directors/Founders

15:20 – 15:30: WCRAQ in Parliament Update, Barry Sheerman MP, Chair Westminster Commission for Road Air Quality

15:30 – 16:00: (TBC) Aoife Fowley, Chair in Net Zero, The University of Manchester

Further information will follow

16:00 – 16:30: Round Table Debate, Improving air quality while reducing cost and emissions – promoting decarbonisation and sustainability

16:30: Close of debate – Ann-Marie Knegt, Creative Director Visie Communications/ Editor Fleet Vision International

18:00: Drinks reception, Sponsored by Dennis Eagle, followed by VIP Networking Dinner

If you want to attend, please, contact Sally Cumner [email protected].

The debate findings will be published on the WCRAQ website and the WCRAQ section of Fleet Vision International magazine. WCRAQ will recommend parliamentary questions based on the debate's outcome and create future WCRAQ/ air quality policy strategies.
Thursday 16 November
OWL North Conference

08:00 – 09:00: Exhibitor Set Up

09:00 – 09:50: Registration, coffee, and exhibition viewing, outside vehicle area viewing

09:50 – 10:00: Welcome and introduction – Mick Sweetmore, Head of Fleet Engineering and Transport Services, Merseyside Police

10:00 – 10:20: Welcome on behalf of OWL – Discover the benefits of the OWL Partnership – Jason Airey, MD, CMS SupaTrak

10:20 – 10:40: Welcome on behalf of our Chairman – Barry Sheerman MP, Chairman, OWL

10:40 – 11:00: What future for air quality in the UK, and who will benefit? – Professor Alistair Lewis, Atmospheric Chemistry, University of York

Discover how air pollution emissions are currently distributed across the UK, how great is the scale in inequality of exposure and which sectors are currently responsible.
Find out how clean might air in the UK might be feasible and what sectors and technologies offer opportunities to make a difference.
Discover how to make the UK net zero and how decarbonisation work for air quality in cities.

11:00 – 12:00: OWL vehicle and equipment demonstrations and exhibitor meet and greet

Learn how the latest vehicle technology can benefit your operation during live demonstrations
Find out solutions you can implement to reduce emissions and save fuel.
See how driver management software can increase performance and optimise your fleet.

12:00 – 12:30: Break and exhibition viewing

12:30 – 12:50: Islington Council's e-mobility journey and the importance of video telematics – Chris Demetriou, Assistant Director of Corporate Fleet, Transport & Accessible Community Transport, London Borough of Islington

Discover the benefits and challenges of waste e-mobility.
Find out about the importance of video telematics in HGVs.
See what Islington Council's future electrification ambitions are.

12:50 – 13:10: One positive action – To make tomorrow better than yesterday Rowland Potter, MD, Executive Consultancy Services

Hear a story of challenge and change.
Learn how to challenge and change the self. 
Discover actions on how to help others.

13:10 ­– 13:30: Insight into the future of vehicle safety systems – Simon McCulloch, Technical Sales Manager, Dennis Eagle

Learn about the General Safety Regulations 2
Gain an understanding of the future of vehicle safety systems.

13:30 ­– 13:50: Fast forward into a rewarding future – driver CPC and driver behaviour change programmes result in business value – Kevin Barcroft, Academy Training Manager, CMS SupaTrak

Driver CPC doesn't just have to be a tick-box exercise. See how it can be engaging, immersive and educational, and no chore for drivers.
Find out how combining an intelligent telematic solution, with a driver behaviour change programme can improve your fleet's performance.
Discover how a driver behaviour change programme can improve driver well-being, whilst delivering both compliance and safety improvements.

13:50 – 15:00: Close of conference, Lunch and exhibition viewing
Vehicle/Equipment Demos

Check out our vehicle and equipment demonstrations at various times throughout the day.
Exhibition

OWL brings together suppliers from the waste, transport and logistics industries to develop products and services that are truly integrated.
Lunch – It's on Us!

There IS such a thing as a FREE LUNCH! In addition to serving you with a delicious two-course lunch you will also be provided with tea/coffee and pastries during the morning break.
Next time we're visiting Wales! Join us at Voco St Davids, Cardiff, 28 March 2024