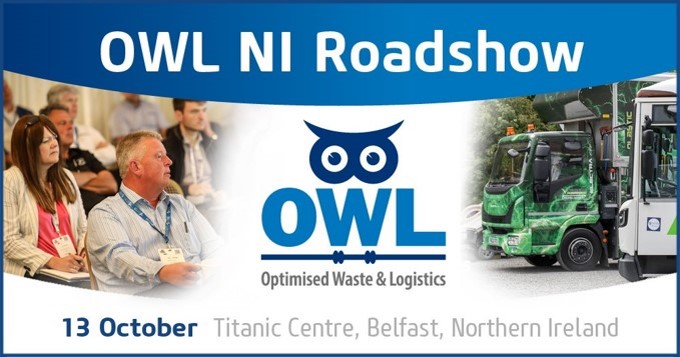 12- 13 October Titanic Centre, Belfast, Northern Ireland
12 October
14:00: Exhibitor set up – Titanic Suite, Titanic Centre, Belfast
WCRAQ Northern Ireland Round Table Debate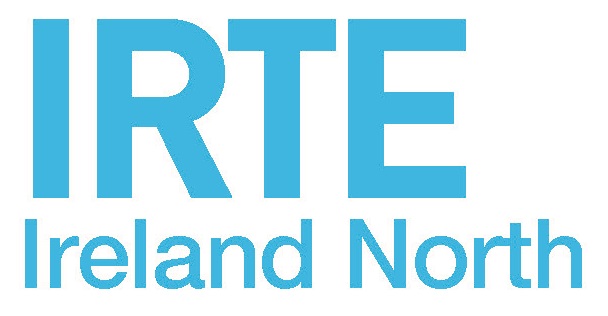 Location: Titanic Suite, Titanic Centre
This year's round table discussion will have the following theme: Decarbonising transport and reducing air pollution in Northern Ireland – long and short-term solutions.
Discover how to transition to greener transport solutions.
Find out about air quality initiatives in NI.
Learn how to become an air quality champion in your region and nationally.
Discover how the Westminster Commission can help your authority help reach net zero cost-effectively.
14:30: Coffee, tea and networking, Titanic Suite, Titanic Centre, Belfast
15:00: Westminster Commission for Road Air Quality – Round Table Debate
Decarbonisation of transport and improving air quality in NI
15:00: Welcome and protocol – Ann-Marie Knegt, Creative Director Visie Communications/ Editor Fleet Vision International
15:05 – 15:20: The road to decarbonisation in Northern Ireland – Jeff Shaw, Transport Manager, Ards & North Down Borough Council/ Vice Chair IRTE NI
Learn about NI's air quality and transport journey
Discover where NI stands right now in its decarbonisation process
Find out about the future of NI's decarbonisation process
15:20 – 15:45: Promoting and delivering sustainable development: The case of the Northern Ireland Housing Executive – Professor Peter Roberts, Chair of Northern Ireland Housing Executive
Atmospheric pollution and decarbonisation is a sub-set of sustainable development which seeks to integrate environmental, social and economic concerns in places.
The Housing Executive is a major public agency that works to promote and deliver sustainable communities – this is a model for implementation.
Within this model of delivery, emphasis is given to activities that reduce atmospheric pollution and help combat climate change.
15:20 – 16:30: Debate opening Ann-Marie Knegt, Creative Director Visie Communications/ Editor Fleet Vision International
16:30: Close of debate
The debate findings will be published on the WCRAQ website and the WCRAQ section of Fleet Vision International magazine. WCRAQ will recommend parliamentary questions based on the debate's outcome and create future WCRAQ/ air quality policy strategies.
Request an invite by emailing Sally Cumner.
---
12 October OWL NI Networking dinner
Dress code: Smart casual, lounge suit/ cocktail dress
18:00: Drinks reception – Sponsored by Dennis Eagle, Titanic Centre
19:00: Dinner, Olympic Suite, Titanic Centre.
19:00: Welcome by Barry Sheerman, MP for Huddersfield, Chairman of OWL, Westminster Commission for Road Air Quality
19:15 – 21:00 Three-course networking dinner
22:00: Informal networking
For dinner and conference tickets, please, contact Jason Pidgeon.
---
13 October
Conference and exhibition
07:00 – 08:00 Exhibitor set-up
08:00 – 09:00: Registration, coffee and exhibition viewing, outside vehicle area viewing
09:00 – 09:10: Welcome and introduction on behalf of Recycle NI – Conor Walsh, Secretary, Recycle NI
09:10 – 09:20: Welcome and introduction on behalf of OWL – Barry Sheerman, MP for Huddersfield, Chairman of the OWL Partnership
09:30 – 11:00: OWL Clean Air Project update – What is the purpose of OWL? – Jason Airey, MD of CMS SupaTrak
Learn how to integrate the equipment and services of all the OWL partners into one common platform
Discover how transitional technologies and long-term vehicle energy solutions can work for your organisation
Find out how OWL and the Westminster Commission for Road Air Quality can help you reach zero emissions at point-of-use and become carbon
09:40 – 10:00 A message from the Head of Transport Regulation Unit – David Mullan, Head of the Transport Regulation Unit, NI Government
Find out the latest developments in policy and legislation.
Keep updated on what the regulator considers essential requirements to remain compliant.
Discover the latest decisions from public inquiries and Upper Tribunal appeals and avoid the dreaded 'call-up letter'.
10:00 – 10:20: Public Transport in NI – the road to net zero – Ian Campbell, Director of Service Operations, Translink
Find out about Translink's approach to decarbonising Transport in Northern Ireland.
See how a modal shift from the private car and the decarbonisation of bus and rail services can lead to air quality improvements.
Learn about Translink's strategic plans, the rollout of battery electric and hydrogen bus technologies, and the decarbonisation of rail.
Discover the next steps for NI transport.
10:20 – 11:20: OWL Live outdoor vehicle and equipment demonstrations
Learn how the latest vehicle technology can benefit your operation during live demonstrations.
Find out about solutions you can implement right now to reduce emissions and save fuel.
See how driver management software can increase performance and optimise your fleet.
11:20 – 11:50: Break and exhibition viewing
11:50 – 12:10: The future of waste management in NI – a policy perspective – Rachael Hook, NI Government, Head of Single Use Plastics, Waste Prevention and Recycling Policy, Environmental Policy Division/ DAERA
Find out about the current policy position for waste management.
Discover upcoming legislative interventions and how they could impact your business.
See how food waste, waste prevention, recycling and circular economy will play an essential role in the immediate future.
12:10 – 12:30: Decarbonisation of the NIE Networks fleet – Judy McElroy, Sustainability & Environment Manager, NIE Networks
Learn how NIE Networks will electrify 70-80% of its fleet of vans by 2030.
See how the organisation supports this transition by rolling out dedicated charge points at its locations.
Discover how encouraging staff to switch to lower carbon vehicles through an EV-only Salary Sacrifice Company Car scheme can work for you.
12:50 – 13:10: The future of heavy vehicle maintenance and repair – Michael Hutchinson, Lecturer in Motor Vehicle, South Eastern Regional College
Learn what skills the future technician will need.
See how a repair facility needs to prepare for Net Zero 2050.
Discover future career paths in the transport industry.
12:10 – 13:30: Adopting technology to achieve innovation in a changing world – Iain Fortune, Fleet Manager, Bristol Waste/ Jason Eldridge, MD Bristol Waste
Discover how working close to the operation can lead to vulnerability of being in a status quo and having significant gaps to catch up with innovative operators.
Learn what innovation is available by scanning trends to expect and manage disruption.
Find out how to commit to adopting changes by listening to others' experiences confidently.
Discover how to reduce harm to local environments by innovating alternative fuels into front-line operations.
Learn how to use technology to improve performance. Discover the importance of the relationship with your fleet/technology suppliers.
13:30 – 13:35: Mercedes-Benz Trucks in Northern Ireland – Paul McCrory, Truck Sales Manager, Mercedes-Benz Truck & Van Northern Ireland
13:35 – 13:40: How Allison's innovative Fuel Sense 2.0 can reduce your most significant running costs – Nathan Wilson, Account & Area Sales Manager UK & Republic of Ireland, Allison Transmission Europe
13:40 – 14:00: Question time: Propulsion and emissions reduction solutions. Your most urgent questions answered – Ann-Marie Knegt, Creative Director, Visie Communications
14:00: Close of conference – Conor Walsh, Secretary, Recycle NI
14:00 – 15:00: Lunch and exhibition viewing