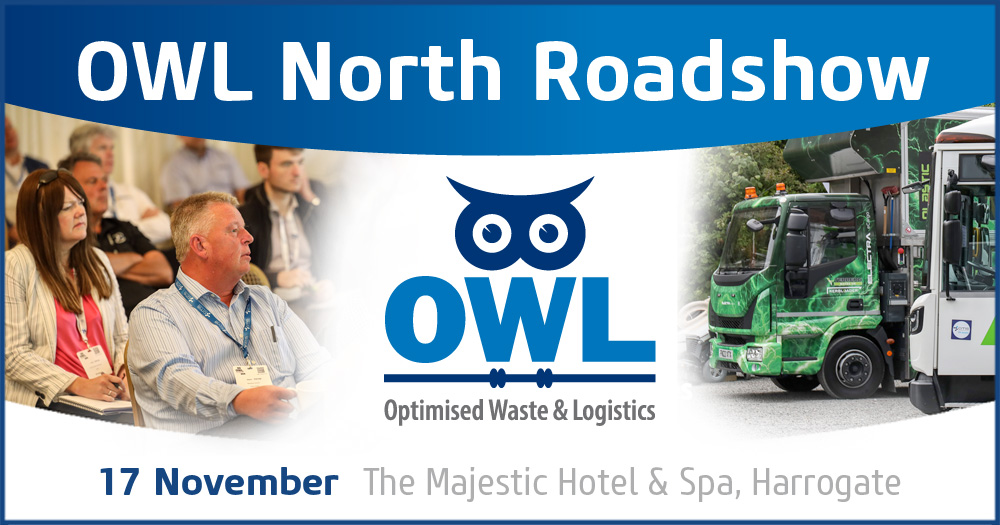 ---
Programme
16 November
WCRAQ Annual Northern England/Scotland Round Table Debate
Presented by: Westminster Commission for Road Air Quality
Media Partner: Fleet Vision International magazine
Location: Majestic Hotel and Spa, Harrogate
November 16 2022, 14:30 – 16:30
Decarbonising transport and reducing air pollution in Northern England and Scotland – long and short-term solutions.
Discover how to transition to greener transport solutions.
Find out about air quality initiatives.
Learn how to become an air quality champion in your region and nationally.
Discover how the Westminster Commission can help your authority help reach net zero cost-effectively.
14:30: Coffee, tea and networking, Majestic Hotel and Spa
15:00: Westminster Commission for Road Air Quality – Round Table Debate
Decarbonisation of transport and improving air quality in Northern England and Scotland
15:00 – 15:05: Welcome and protocol – Ann-Marie Knegt, Creative Director Visie Communications/ Editor Fleet Vision International
15:05 – 15:15: WCRAQ update, Jason Airey/Sally Cumner, WCRAQ Executive Directors/Founders
15:15 – 15:45: The future for transport decarbonisation and urban air quality. Professor Alastair Lewis, Atmospheric Chemistry, University of York and a Director/UKRI National Centre for Atmospheric Science
Learn to understand the current future role of road transport in defining urban air quality
Find out about the decarbonisation of larger vehicles, fuel options and possible air quality trade-offs.
Discover how limits on controlling air pollution at the city scale vs national and international levers can work.
15:45 – 16:30: WCRAQ Debate
The debate findings will be published on the WCRAQ website and the WCRAQ section of Fleet Vision International magazine. WCRAQ will recommend parliamentary questions based on the debate's outcome and create future WCRAQ/ air quality policy strategies.
Networking dinner on November 16
Dress code: Smart casual, lounge suit/ cocktail dress
18:00: Drinks reception – Sponsored by Dennis Eagle, Majestic Hotel and Spa, Harrogate
19:00: Dinner, Majestic Hotel and Spa, Harrogate
19:00: Welcome by Barry Sheerman, MP for Huddersfield, Chairman of OWL, Westminster Commission for Road Air Quality
19:15 – 21:00 Three-course networking dinner
22:00: Informal networking
---
17 November
08:00 – 09:00: Networking and exhibition viewing
09:00 – 09:10: Welcome and introduction on behalf of CIWM North –
09:10 – 09:20: Welcome and introduction on behalf of OWL – Barry Sheerman, MP Huddersfield, Chairman OWL Partnership
09:20 – 09:40: What is the purpose of OWL?/ OWL Clean Air Project update – Jason Airey, MD, CMS SupaTrak
Learn how to integrate the equipment and services of all the OWL partners into one common platform.
Discover how transitional technologies and long-term vehicle energy solutions work for your organisation.
Find out how OWL and the Westminster Commission for Road Air Quality can help you reach zero emissions at point-of-use and become carbon negative.
09:40 – 10:00: The transition to fleet decarbonisation and the challenges we face in the public sector – Mick Sweetmore, Head of Fleet and Engineering, Merseyside Police, Past President, SOE
Improve knowledge of the challenges faced within the public sector by transitioning to alternative fuelled vehicles and meeting sustainability targets.
Discuss with fellow fleet professionals the implications and financial pressures we will face meeting with both vehicles and the required supporting estate infrastructure demands.
To best understand the challenges we will face with recruiting and retaining vehicle technicians, meeting with current and future skills shortages and looking at developing apprentices as the future workforce.
10:00 – 11:00: OWL Live vehicle and equipment demonstrations/ exhibitor meet and greet
Learn how the latest vehicle technology can benefit your operation during live demonstrations.
Find out about solutions you can implement right now to reduce emissions and save fuel.
See how driver management software can increase performance and optimise your fleet.
11:00 – 11:30: Break and exhibition viewing
11:30 – 11:50: Nottingham City Council fleet electrification case study – Matt Ralphe, Innovation and Change Manager Parking, Fleet & Transport Operations, Nottingham City Council
Understand the pitfalls and how to avoid them to electrify your fleet.
Hear how Nottingham's eight electric RCVs perform and why it bought another twelve.
Take away tips on emerging real-world technologies to help local authorities switch to EV.
11:50 – 12:10: 21st-century solutions to waste management issues – Sandy Anderson, Service Manager, Domestic Waste and Street Cleansing, Fife Council
Find out how Fife Council's waste management team has adopted a live 360-degree camera solution on refuse vehicles.
Discover the steps that have been taken to reduce fuel costs and increase safety
See how Waste Operations supports its teams' mental health and well-being.
12:10 – 12:30: Moving to hydrogen vehicles – more than a fuel change – Trevor Nicoll, Assistant Director of Environment and Operations, St Helens Council
Discover why St Helens was one of the UK's first to switch to hydrogen.
Learn how St Helens will be implementing a green hydrogen infrastructure.
Find out how St Helens worked with suppliers from the waste industry to purchase a hydrogen waste collection solution that is fit for purpose for the Council's requirements.
12:30 – 12:50: break and exhibition viewing
12:50 – 13:10: Making diesel history: deploying a nationwide hydrogen refuelling infrastructure – Brendan Bilton, Co-Founder & Chief Technology Officer for Element 2
Learn how hydrogen can accelerate a zero-emission transport fleet.
Find out how to develop fuel security for the future.
Discover how to become a world leader in hydrogen infrastructure.
13:10 – 13:30: Driver safety training needs to be different –  Road safety interactive workshop  – Andy Drewary, MD, Road Safety Smart\
Driver training needs to be alternative!
Driver training needs to be delivered differently!
Driver training needs to be fun!
13:30 – 14:00: Question time: Propulsion and emissions reduction solutions, and your most urgent questions answered – Ann-Marie Knegt, Creative Director, Visie Communications [CONFIRMED]
14:00 – 15:00: Lunch and exhibition viewing
---
See the OWL speakers here.