Dennis Eagle, part of the Terberg RosRoca Group, is a world leader in the design and manufacture of refuse collection vehicles, with an established reputation for supplying quality products that meet the highest expectations in terms of performance, cost and delivery.
Committed to the continued development of innovative solutions for the waste and recycling market, the company provides complete vehicle solutions, producing refuse collection bodies, chassis and bin lifts. Its comprehensive product portfolio offers a configuration to suit every application, and this is backed-up by unrivalled customer service provided by the largest aftersales and support structure in the industry.
Today, Dennis Eagle manufactures over 1,000 units per year for UK local authorities and private sector contractors. In addition, it has a continually expanding customer base overseas, including in continental Europe, Scandinavia, Australia and the U.S.A.
We are proud to be an OWL Partner and network with suppliers across the waste, transport and logistics industries to develop products and services that are truly integrated
---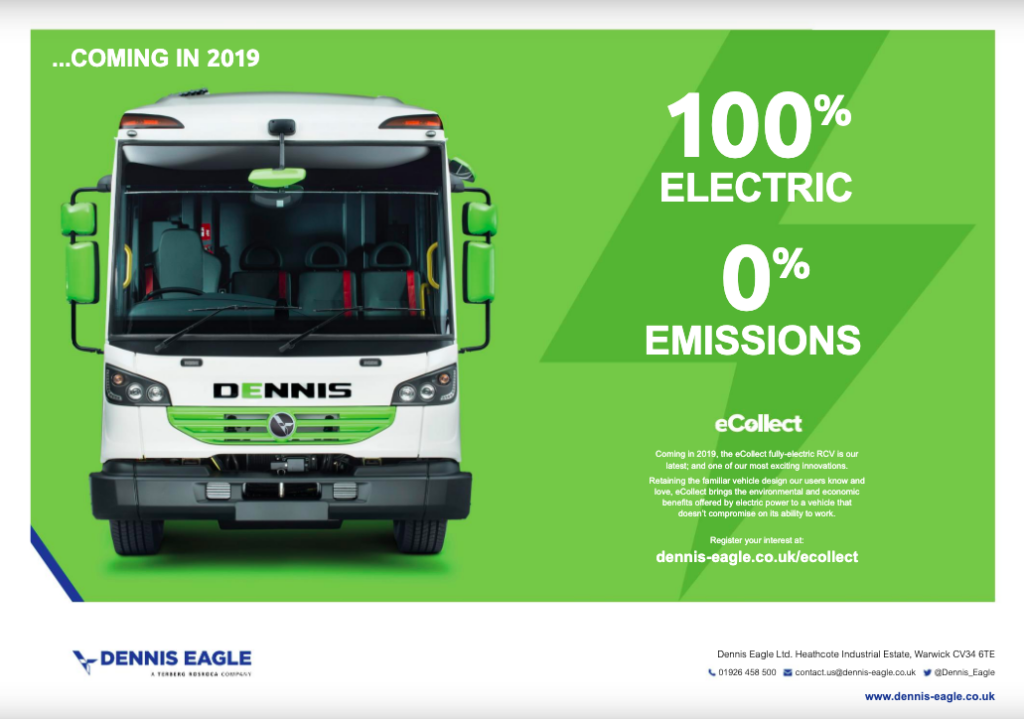 You can also read about the eCollect in our Eagle Eye magazine here.
---
Please visit our website for more information.