The third edition of Fleet Vision International for front-line fleet operations and essential services has now been published. Read your copy of the official OWL Magazine today and don't hesitate to share it with colleagues. Click on the cover to read FVI.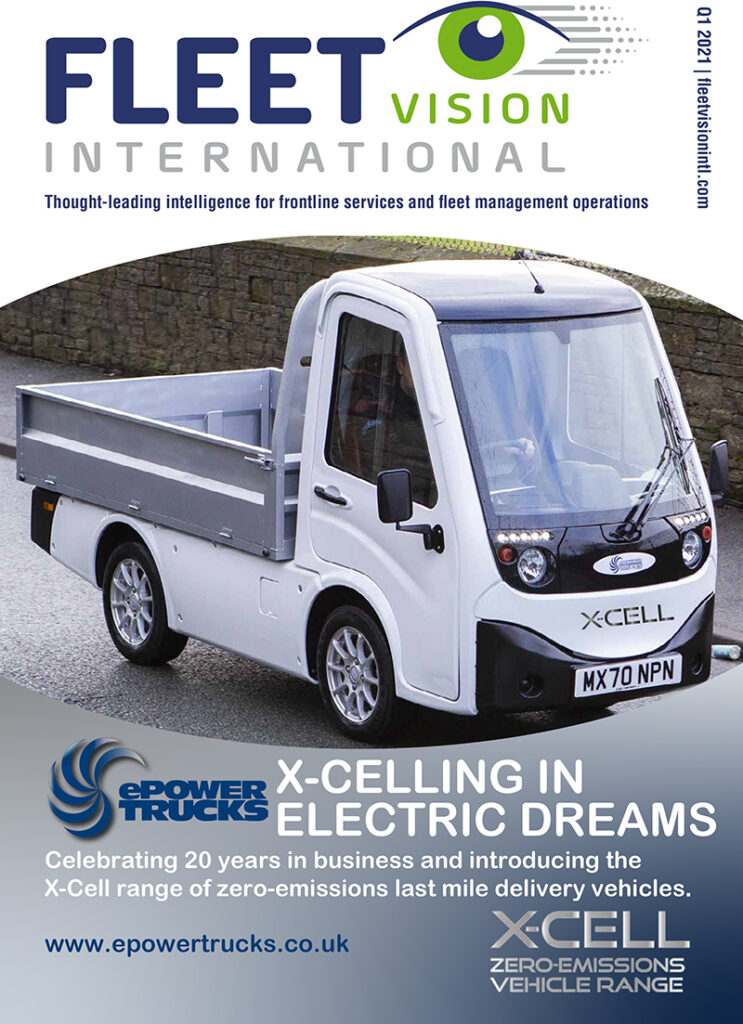 What can you read in this issue?
Comment: Air pollution has become the biggest killer in the world. Fleet operators have to act now to eliminate this problem, plus industry news.
Feature: EpowerTrucks celebrates 20 years by introducing the LiftSafe X-Cell range of electric last-mile delivery vehicles.
Feature: Six years after the Vision Zero initiative launched in New York, Keith Kerman reports on the city's progress.
Feature: Nottingham City Council has put air quality and sustainability at the heart of its agenda and transformed its fleet in just four years.
Comment: Sandy Anderson explains how Fife Council is addressing recruitment challenges and providing valuable local employment opportunities.
Opinion: Grahame Neagus from Renault welcomes the diversity advances made and urges the sector to build on this to benefit the industry.
Profile: Nathan Wilson shares his industry journey and explains why increased diversity and inclusivity are essential for the sector's long-term health.
Opinion: Why uncertainty about TfL's Direct Vision Standard legislation is putting operators at risk.
Industry News: Remondis installs c-trace's dynamic bin weighing system.
Sweepers and surface treatment:
Hako masters the streets
Swansea and Durham become the latest UK cities to opt for Hako Citymasters.
Edinburgh purchases an electric Bucher sweeper as part of its drive for net-zero carbon emissions.
The new hydrogen fuel cell sweeper from Green Machines is the first from an OEM.
Find out how Multihog now serves on the runway.
Propulsion systems:
A re-powered electric RCV is put through its paces around the UK.
Can hydrogen transform the sustainability of the logistics sector?
The hydrogen economy: Chandra Sekar on the events in 2020 paving the way for the hydrogen economy.
Workshop optimisation: How mobile column lifts can benefit the logistics sector.
News from OWL Partners: The Dennis Eagle eCollect goes into service; digital success for OWL events.
Westminster Commission for Road Air Quality: Introduction from Barry Sheerman MP; Questions for Government; the potentially deadly failings in the MOT roadworthiness emissions test; the app improving the efficiency of the construction
sector; GPS Marine switches to HVO for its Thames fleet.