OWL partners, CMS SupaTrak, Green Biofuels, Dennis Eagle and Multevo, delivered successful Master Classes during the OWL Masterclasses on November 25, 2021. The speakers highlighted the latest solutions, including vehicles, fuels and telematics during an online conference session.
The masterclass was set up so that industry experts could discuss promoting integrated fleet management solutions in line with the OWL philosophy. Optimised Waste and Logistics (OWL) was set up by Jason Airey, MD of CMS SupaTrak. OWL brings together OEMs and suppliers to create technological solutions that help obtain the best results for their clients. During the Master Classes, fleet managers from local authorities from all over the country logged in, including, Worcester,
In-cab route management system
Stephen Strange, Head of UK Sales, CMS SupaTrak, gave an overview of JobTrak, outlining the benefits of CMS SupaTrak's paperless, integrated solution for domestic waste collection.
'Our in-cab route management system allows local authorities to manage their workforce dynamically, capture route exception information and handle ad-hoc service requests. We also have extensive experience integrating with third-party CRMs and other systems,' he commented.
Stephen also introduced the CMS mobile phone app, launching in early 2022, which will be available on both IOS and Android. The new app includes access to 'telematics, driver behaviour, connected camera and JobTrak functionality, plus so much more.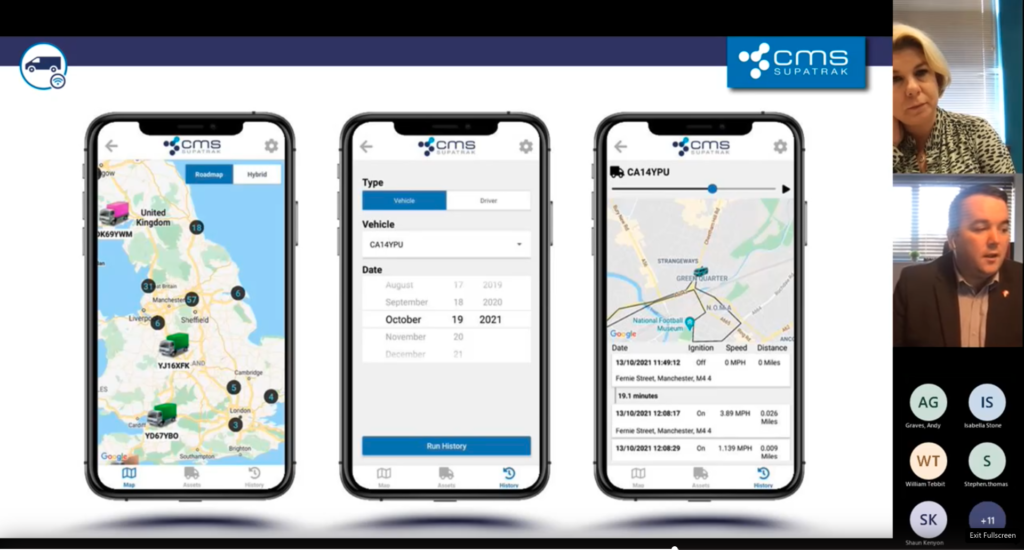 95% fewer emissions with HVO
Williams Tebbit, CEO, Green Biofuels Ltd, highlighted the challenges of decarbonising fleets and lowering tailpipe emissions. As the largest supplier of drop-in diesel replacements fuels, Green Biofuels offers solutions that are available to implement now, helping to reduce greenhouse gas and carbon emissions with a green diesel fuel made from waste products, including used vegetable oils, tallows and other organic waste, called Hydrotreated Vegetable Oil (HVO). HVO produces about 90% fewer C02e emissions than conventional diesel and significantly reduces total particulates, carbon monoxide and NOX at the tailpipe. It can be used in any engine which supports this fuel type such as Euro 6 engines, with no need for conversions. 'HVO is an excellent example of a transitional technology, that can be implemented right now. One vehicle run on diesel produces the equivalent emissions of 12 vehicles running on Green D+,' commented William Tebbit.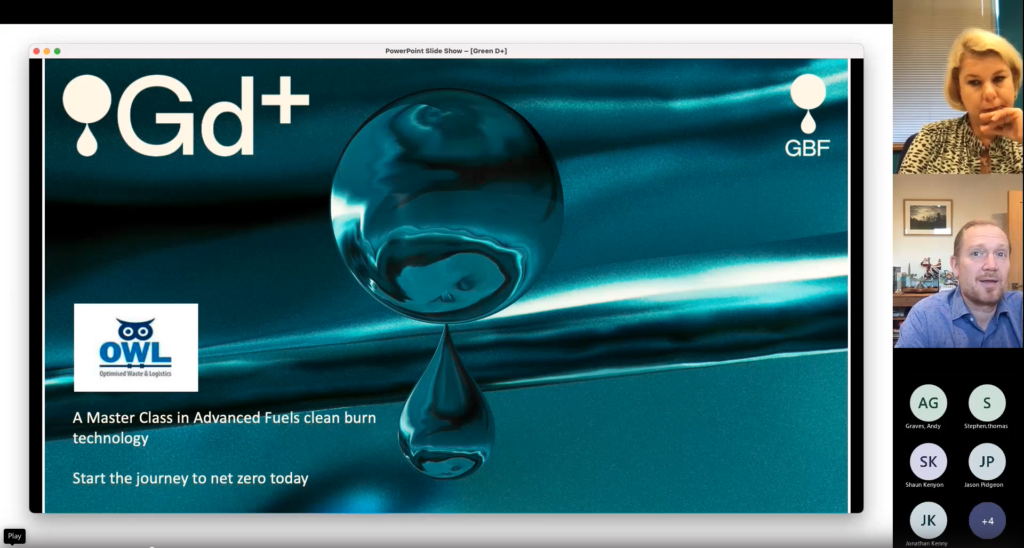 First OEM-built refuse truck
Andy Graves, Product Marketing Manager Chassis, Dennis Eagle, shared the benefits of the eCollect, the first OEM-built electric refuse collection truck. Andy commented: 'The eCollect has an optimal vehicle range combined with an advantageous payload with no compromise on diesel performance. Our eCollect vehicles have zero tailpipe emissions and offer a 32-tonne saving on CO2 emissions based on a 12,000 miles pa compared to a diesel RCV.'
The eCollect is also much quieter than a conventional RCV, even when idling or compacting. The drive-by noise level is 60dBA for EVs and 80dBA for diesel vehicles.
'We now have several customers operating their own eCollect vehicles, production deliveries started from October 2020, and are starting to see repeat orders. We have also delivered several vehicles into Ireland through our agents and expect further orders in the coming months,' commented Andy.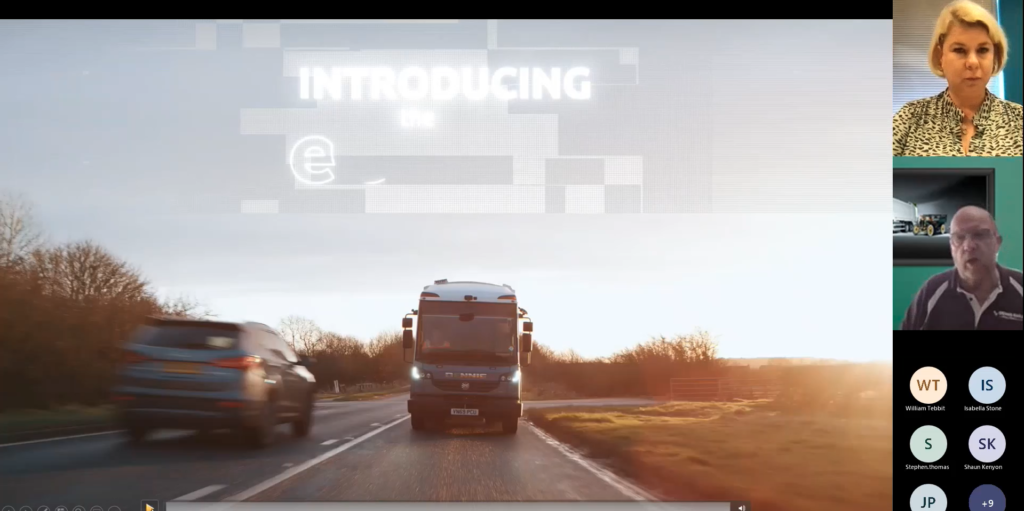 Multi-purpose efficiency & dual-fuel hydrogen diesel solution
Josh Sweeney, Director of Growth and Marketing, Multevo introduced the Multihog range of machines. Their multi-purpose ethos, using one machine to do several jobs, including sweeping, grass cutting, highways and verge maintenance etc, saves money and reduces emissions due to the lower number of machines in operation. 
Valentino Carnovale, Customer Growth Executive, Multevo, also introduced the Multihog sweeper, a 3.5-tonne articulated road sweeper.
Multevo also introduced its latest innovation, a high-performance and multi-purpose highway maintenance machine with ultra-low emissions displacing diesel by up to 40% through dual-fuel diesel/hydrogen technology.
Josh Sweeney concludes: 'Councils are being tasked with doing more with less, but service delivery expectations remain high; especially around pothole and patching repairs – we believe this machine can replace several vehicles, which incurs savings on maintenance and sustainability whilst actually improving operational performance against the kit it replaces.'