Optimise your fleet performance at OWL Scotland
This year, we are presenting a new concept at OWL Scotland online on October 29, and we are excited for you to be a part of this. Our exhibitors have specially designed CILT-CPD accredited Master Classes with your functional and technical requirements in mind.
One thing attendees can be sure of is the significant benefits to be gained from attending these sessions, including:
Network with leading industry experts and academics.
Discussing the solutions to the issues fleets face today.
Learning from examples of best practice.

Fuel Optimisation Master Class – Looking after your current fleet
Kevin O'Sullivan, Sales Director of Thomas Group
In his fuel optimisation Master Class, Kevin O'Sullivan from the Thomas Group will discuss how you can optimise fleet performance with sound fuel management.
Find out how to tackle the dirty diesel – fuel injection, Direct Particulate Filter, Exhaust Gas Recirculation, and CO2.
Learn how to implement immediate change whilst considering technology options.
Learn how to measure success and discover the benefits of following best practice.
Kevin commented: 'My Master Class "Fuel Optimisation – Looking after your current fleet" highlights the need to diversify today's fleet into tomorrow's technology. In almost all cases, this will take time (maybe years) and considerable investment. However, there are interim measures any fleet manager can take to speed up this transition in a cost-effective manner.
'Please join this masterclass so that we can share crucial industry insights into current problems and how these can be addressed.'
If you would like to sign up for Kevin's presentation, or any other Master Classes, you can do so by clicking here.
We are looking forward to seeing you at OWL Scotland Digital on October 29.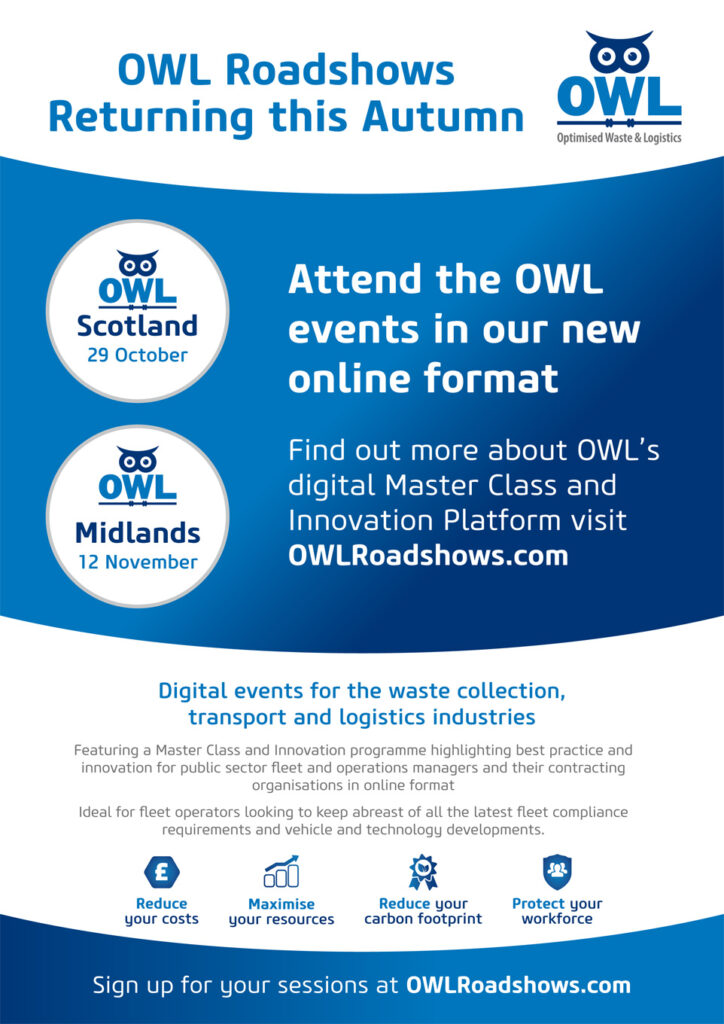 Register for the OWL Scotland Master Classes